Debit Card & Direct Deposit
Custodial parents experiencing any issues with EPPICard
The Division of Child Support Services (DCSS) no longer mail child support payments in the form of paper checks. Custodial parents can choose to receive their child support payments either by Direct Deposit into their bank account or by having the payment posted to a Debit Card.
Electronic Debit Cards and Direct Deposit each provide a more efficient means of paying child support to DCSS customers. These payment instruments improve DCSS operations and productivity by reducing the administrative costs associated with producing and disbursing paper checks.
Some of the benefits to the custodial parent include:
Reduces the time it takes for payments to reach families
Reduces the loss of payments
Offers convenience and safety to clients
Using a Debit Card eliminates unnecessary check cashing fees
Debit card transactions can be monitored online
Customers receive statements detailing transactions
Customers receive 24-hour access to their funds
Debit Card
DCSS has a contract with a qualified vendor to manage all full-service debit card activity for the custodial customer's convenience. Upon qualifying, the debt card will be mailed to the custodial customer.
Once funds are applied to a Debit Card:
The card should be activated by entering the DCSS IRN (Individual Registration Number), Social Security Number and Date of Birth provided by DCSS. 
All customer service requests are handled by EPPI Customer Service at 1-800-656-1347 or EPPICard.com. 
Direct Deposit
DCSS Mobile App QR Code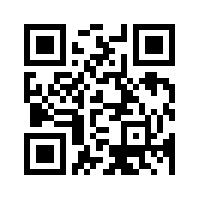 With direct deposit, child support payments are electronically transferred to the custodial parent's checking or savings account. Custodial parents can scan the QR code to download the DCSS On the Go mobile app or log onto the DCSS Constituent Services Portal to request direct deposit of child support payments.
Eligibility
All custodial parents with a checking or savings account at a local bank are eligible for this service. Georgia law prohibits DCSS from disbursing child support payments to anyone other than the custodial parent. DCSS will only disburse child support payments to the DCSS issued debit card belonging to the custodial parent or by direct deposit to the custodial parent's bank account. Custodial parents requesting direct deposit must provide DCSS with their personal bank account information and not the account information of a third party. DCSS may, at any time, request additional documentation to verify the account holder.  Providing bank account information that does not belong to the custodial parent will result in a violation of Georgia law and will not be honored by DCSS.  By applying for direct deposit and providing your bank account information, you acknowledge that the bank account belongs to you and not to a third party.
To request Direct Deposit online:
1. You must have your Bank Routing and Account Numbers.
2. Go to the Constituent Services Portal.
3. Select Case Payments, then Direct Deposit.