Access & Visitation Program
Child Access Services Outside of Service Delivery Area
The Division of Child Support Services (DCSS) works with service providers who offer resources for parenting time to parents with active cases. Counties currently served by the Access and Visitation program are color coded in the map below. The counties that are not colored do not have a provider. If you live in a county that is not covered, contact us. A provider in a nearby county may be able to assist you.
Access & Visitation Program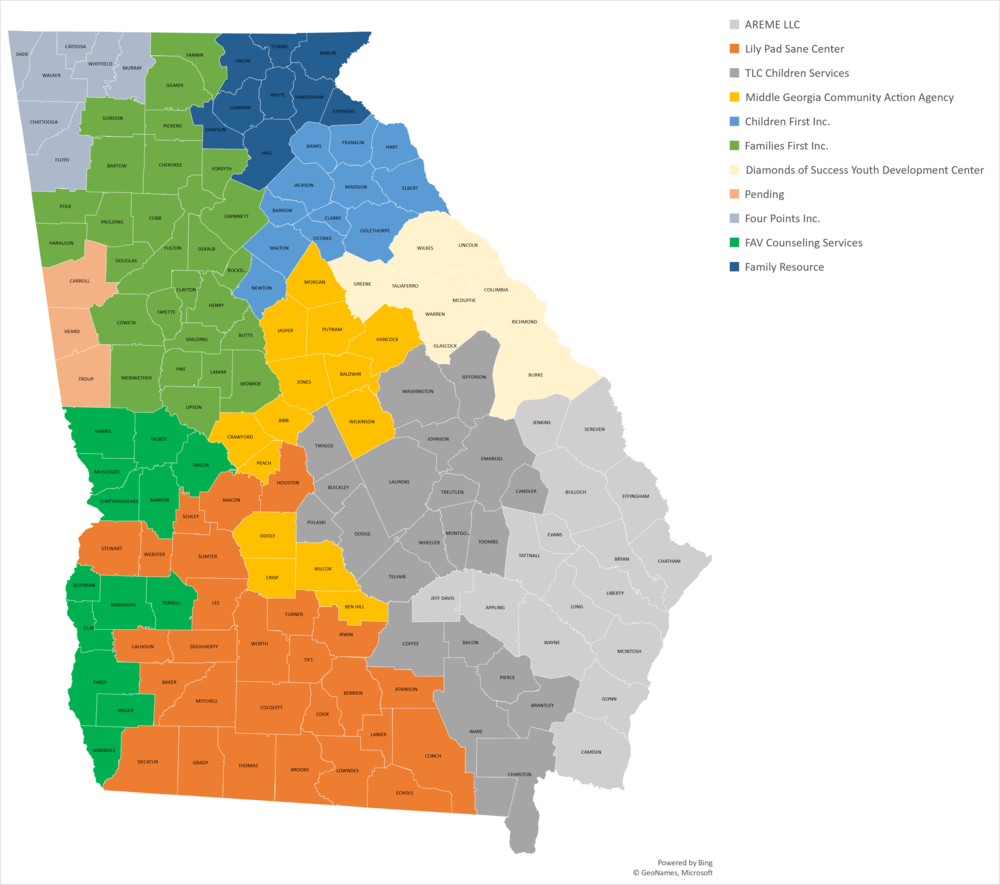 These services are offered at no cost to DCSS customers and include the following:
Coordination of visitations or parenting time
Mediation between the parents (non-legal, non-binding)
Written parenting plans
Group parenting education
Counseling on access issues
Funding is provided by grants through the Administration for Children and Families
Self-help Legal Resources
Child Support Services and its child visitation providers do not offer legal services related to visitation. Legal services related to visitation include legitimation and the establishment of visitation orders. Legal help must be obtained from other resources. For those who want to consider filing an action in court on their own, below is a list of resources by county. These sites have forms, instructions, and information about legitimation and visitation.
Child Access Self-Help Resources by County